Regain control of your privacy
Every few weeks, the news features the story of some poor unfortunate who has left a laptop containing sensitive information on a train or in a taxi.
Perhaps you've experienced that sinking feeling you get when an external hard disk fails and your precious files are suddenly inaccessible.
Imagine being able to access every file you need wherever you are in the world: at home, in the office or while travelling. With BondiSuite, that's exactly what it's like: everything you need is at your fingertips, whether you're using a smartphone, tablet, laptop or desktop computer.
And there's no need to carry those files with you either, and no need to use USB drives or portable hard disks. You can access everything you need on any internet-enabled device, whether or not you've ever used it before. All of that's possible because the files live in your own private cloud, accessible anywhere.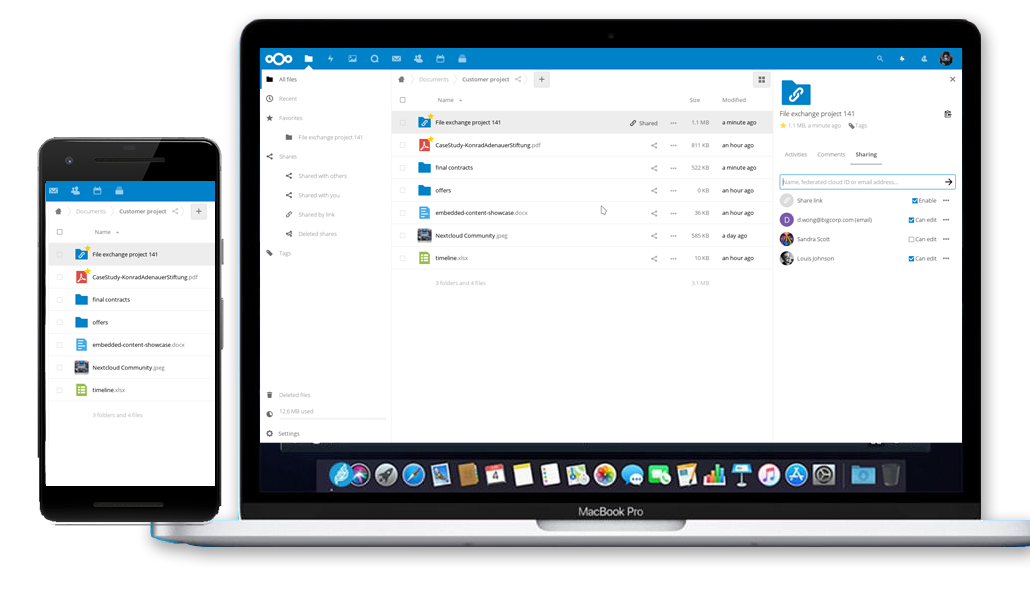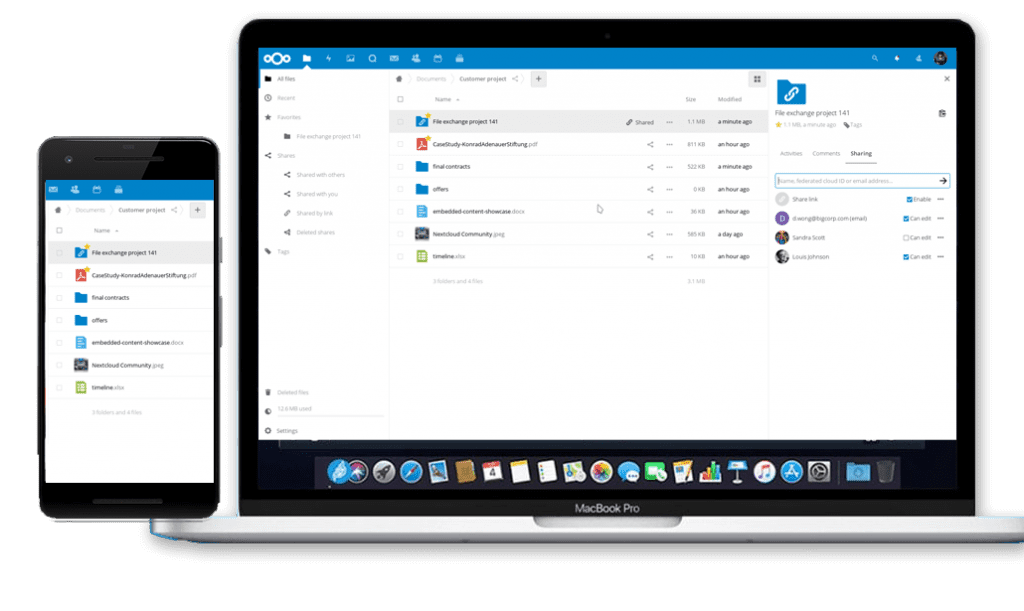 With BondiSuite, you can relax. If your laptop is lost or stolen, none of your files are vulnerable. If your computer crashes or your hard disk fails, you lose none of the resources you have stored in BondiShare.
If your computer crashes or your hard disk fails, you lose none of the resources you have stored in BondiShare. If you don't have your computer on you and only have your smartphone, you can still access everything you need in complete safety.
Everything you need to work with a private cloud repository for your files, with the option to share them both inside and outside of your organisation.
BondiShare includes cold and hybrid storage solutions for documents that are accessed less frequently. It can also include offline storage so that contents can not be accessed via the internet.
Editing & content-creation
A powerful set of collaborative editing tools (OnlyOffice, Draw, Mindmap & more) which allow your team to work on shared documents. As they do so, they can communicate using embedded chat or video conferencing.
Contacts, calendar and main groupware functionalities are of course included. Flags, enhanced search capabilities and workflow tools all help to manage and streamline processes.
BondiSuite is available on the web or as a mobile application for Android or iOS.
Available as individual solutions or as a full suite
Be safe, secure and private
Reduce the risk of valuable information and assets getting into the wrong hands by using encrypted services and your own private cloud.