BondiVideo -- a room with a privacy and security view.
BondiVideo is video calling done right. Fully-encrypted and based on your own dedicated AWS* servers, BondiVideo provides strict access controls which will prevent any unauthorised users from accessing sensitive information shared in your calls. Productivity and safety are made easy with a plethora of integrated features, allowing for seamless transitions between presentations, brainstorming and team-building.
*Amazon Web Servers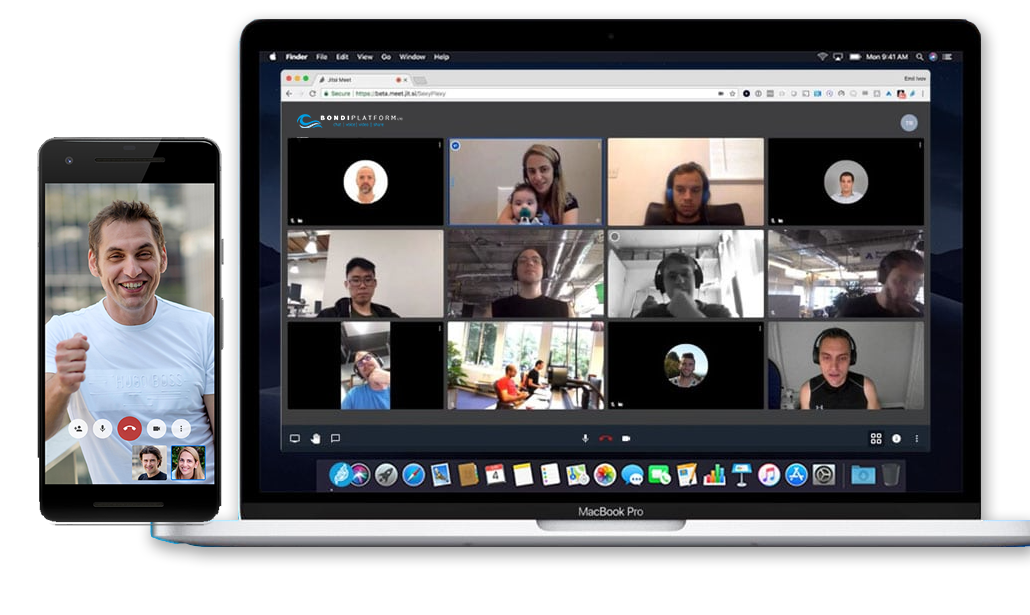 Available as individual solutions or as a full suite
Join up your strategy - What can you do with BondiVideo?
Make your strategy more effective by standardising on a set of technologies and working practices that reduce fragmentation and duplication.
Share your desktop, presentations, and more.
Invite users to a conference via a simple, custom URL.
Pick fun meeting URLs for every meeting.
Trade messages and emojis while you video conference, with integrated chat.
Record a video conference in events such as board meeting or negotiations.
Mute and unmute participants.
Fine tuning participants' audio and video.
Introduce a spirit of kaizen and encourage continuous improvement by giving people the tools they need and a collaborative environment that fosters it.